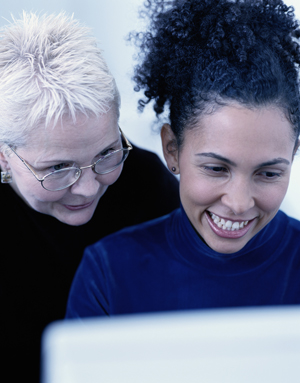 CERTIFIED HOME HEALTH AIDE TRAINING NJ
Sunlight Care LLC provides day and online training programs to become a Certified Home Health Aide (CHHA). Our programs are approved by the New Jersey Board of Nursing. We also provide day and online classes to bridge a Certified Nurse's Assistant (CNA) to Certified Home Health Aide.
Classes will be held at Sunlight Care's office as shown below:
3001 Chapel Avenue West, Suite 100, Cherry Hill, NJ 08002
What is a Home Health Aide (HHA)?
Home Health Aides assist those who can't complete their Activities of Daily Living (ADLs) on their own anymore. We call this personal care which includes bathing, dressing, toileting and feeding. These services are provided to the clients so they are able to stay safely in the comfort of their own home. Many HHAs may also work one on one with individuals in independent living facilities.
How do I become a Home Health Aide?
In NJ the CHHA course consists of 60 hours of class lecture and 16 hours of training in our on-site skills lab. Once training is complete, students will have the knowledge and skills required by the New Jersey State Board of Nursing to become a Certified Home Health Aide. You will receive a certificate that you finished the course; however, you must apply to the Board of Nursing within 6 months of completing the course to receive state certification.
I'm a Certified Nursing Assistant in New Jersey; can I become a Home Health Aide?
The CNA to CHHA bridge class consists of 10 hours of class lecture covering the required Home Care Module. You must have an active NJ CNA license to take this class. Once training is complete, students will have the knowledge required by the New Jersey State Board of Nursing to become a Certified Home Health Aide. You are unable to take the bridge course if you are a certified nursing assistant in another state. You must be an active NEW JERSEY CNA. You can't take the bridge class if you are a CNA or CHHA from another state. You will have to take the 76 hour course.
What are the requirements to become a HHA?
Applicants must be 18 years of age, U.S. citizens or qualified legal alien, and have the ability to read, write and speak English proficiently. You must be physically capable of participating in class work such as lifting, getting patients out of bed, giving bed baths, aiding transfers for those with limited mobility, and other patient related care. The NJ Board of Nursing requires that applicants be current on child support obligations, not be in default of student loans, not have been convicted on any "Disqualifying Crimes". You will have to pass a criminal background check and be fingerprinted. You will be asked to demonstrate that you can read and write English. You must bring your government issued ID and your social security card to register for the class. If you are not a US citizen you must bring in proof of eligibility to work in the USA. A birth certificate is also required for the Board of Nursing application. The BON also requires any documents pertaining to name changes, such as marriage certificates or divorce decrees. You may bring all documents when you register. However, documents will be uploaded when you apply online for your state certification. Click here to review the application for the Disqualifying Crimes.
I have a HHA certificate from another state; can I work in New Jersey as a CHHA?
Per Board of Nursing regulations, you must be certified in the state of New Jersey to practice as a CHHA. Most certificates from other states can be transferred to New Jersey. To see if your states certificate is transferable, call the Board of Nursing at (973) 504-6430 and speak with a customer service representative. They will be able to tell you what to do in order to become certified in New Jersey. You will have to have a prospective employer lined up in order to get certified in NJ.
I used to be a CHHA in NJ and my license has expired. What do I do?
Depending on when your license expired, you may have to take the course again or take the competency test and skills evaluation. A skills evaluation and competency test will consist of 50 multiple choice questions along with a hands on demonstration of skills. You must pass the competency test in order to meet with the RN for the skills evaluation. If you fail the competency test, you may reschedule to retake the test. Please call the Board of Nursing at (973) 504-6430 and speak with a customer service representative to find out which you have to complete in order to become an active CHHA again. States fees will vary. Paper applications will need to be completed in order to reinstate your certification. You can also refer to the Resources page at the top.
Do I have to be employed with an agency?
Yes. All HHA's certified through the NJ Board of Nursing need to have a "promise of employment" from a prospective HHA agency in order to get certified. In order to maintain your certification, you will need to be employed and registered with an agency during your certification and at time of renewal. Employment is not guaranteed with Sunlight Care. You are more than welcome to apply for employment at sunlightcare.ersp.biz/employment.
How long is my certification good for?
All certifications expire every November 30th during odd years. The cost to renew your active certification in 2019 is $30.00.

I want to register! What do I need to do?
We are excited you are ready to register for a course. In order to do so please click the Sign Up Now link at the top of the page and fill out the information. An automatic email will be sent to you that will contain step-by-step instructions on how to register online. If you prefer to come to the office to complete your paperwork, please call ahead to schedule an appointment and please bring your registration fee (please review the tuition tab) and photo ID and social security card. You will fill out the registration form and review the policies while here. You can come to the office between the hours of 10:30AM and 2:30PM Monday to Friday. We are not open on the weekends or on major holidays.
Start your education now for free?
Get ready for your training class and understand more about the Home Care industry and patient care. Sign up for a free account at MyESSP.com and start your training. Employee Support Services (ESS) provides Aides with free Continuing Education Units (CEU). This site will help you pass your CHHA training class.
Click here for more information.