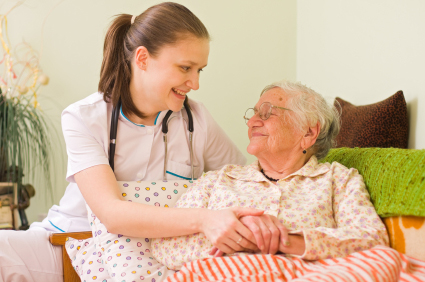 What happens if class is cancelled or delayed?
If for any reason your booked class is delayed or cancelled by Sunlight Care you may obtain a refund or apply your payments to a future scheduled class.
What if I can't make the first day of class or a day in-between for the Day Course? Or if I miss a skills day for Online Classes?
You must attend every day. The Board of Nursing will not be able to certify you if you do not complete all 76 hours of training. Please make sure to arrange for child care or move non-urgent appointments to before or after the class.
Can I make up a class that I missed due to an emergency?
If you miss a class you will have to pay a make up fee. For half a day, it will cost an additional $50.00 and must be scheduled with one of the instructors. If you have to make a full day, it will cost an additional $100.00 and will have to be scheduled during the next available course. If you miss anything more than 1 day, you will not be able to graduate the course. You can sign up and pay for the next course if you miss anything over 2 days.
What if I can't make the whole class I signed up for and need to cancel?
Cancellation with full refund will be provided if requested 8 days or more prior to start of class. Cancellation fee of full tuition will be charged if cancelled less than 8 days before class starts. This means you will not get a refund if you cancel less than 8 days before class starts. You may request a transfer to an alternate class date one time only. To request a transfer of classes, please come into the office and complete the proper forms. If you do not attend the class you transferred to, you will NOT receive any refunds.
What are the in-office class rules?
Be present in class every day wearing scrubs, arrive on time and do not leave until dismissed by the teacher.

Do NOT

use a cell phone while in class or be disruptive in any way. You get only 1 warning.

Do NOT

sleep during class.
Park in the designated parking area. See map by the front entrance.
Dispose of trash in the Sunlight Care office trash cans in the kitchens - not the bathroom trash cans.
Leave class if you need to use the bathroom. Do not wait for breaks.
Have breakfast before class and bring a lunch & snacks and plenty to drink to keep energy up during class.

Do NOT

work an overnight shift the night before class. You need to be awake and functional during class.

Do NOT

congregate in groups at the entrances of the building - no loitering & no smoking within 25 feet of the building.

Do NOT

utilize the bathrooms in groups during breaks. We need to avoid overcrowding the bathrooms.
Do NOT curse, fight, scream, argue, or be disruptive while in class, outside the classroom, or in the general building.
Respect the building and the other office tenants- Keep your voices down while in the hall.
I want to register! What do I need to do?
We are excited you are ready to register for a course. In order to do so please click the Sign Up Now link at the top of the page and fill out the information. An automatic email will be sent to you that will contain step-by-step instructions on how to register online. If you prefer to come to the office to complete your paperwork, please call ahead to schedule an appointment and please bring your registration fee (please review the tuition tab) and photo ID and social security card. You will fill out the registration form and review the policies while here. You can come to the office between the hours of 10:30AM and 2:30PM Monday to Friday. Please call to make an appointment. We are not open on the weekends or on major holidays.